Gaoligong by UTMB® – THT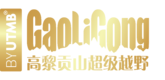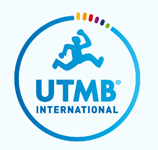 A propos de la course
You will take your steps on the borderline between the Indian plate and the Eurasian plate, to discover the key reminder in the evolution history of the Earth. Like Noahs Ark, Mt.Gaoligong has sheltered innumerable creatures during Glacier ages, and still be one of the most biological diversity area in the world. Three Parallel Rivers (MekongYangziSalween) flow in this part of Himalaya range, nourishing China and the indo-china peninsula. Human beings left their most unromantic and stirring stories there. In thousands of years, horse caravans went through steep mountains and created an ancient commercial road from China to India even earlier than the Silk Road. You can also find the highest battlefields during the World War II, and the spirit of Chinese Expeditionary Force and the great AVG . In fact, November 2016,Bob Becker, a son of a Flying Tiger pilot, completed Gaoligong Ultra, all 100 miles of it, in 2016. He received a special invitation to MGU to honour his great father、AVG and world peace. Bordering on Myanmar, Tengchong is the key location of the jade industry, as well as a paradise for gourmands and foodie. You can also reconnect with nature in another way after the race – Tengchong will offer the best hot spring to let you relax and regain the power for your next expedition. Trekking on the ancient cobblestone road dating back to over 2000 years ago, crossing the visible historical remains of war.……This race is not only a unique way to discover magical mountains, but also a journey into past glorious times and your inner self.
Connectez-vous et indiquez votre participation à ce trail
Se connecter
Participez
Vous êtes l'organisateur de la course et vous souhaitez modifier ou compléter les informations qui figurent sur cette fiche, vous pouvez le faire en cliquant sur les liens ci-dessous. Dès réception, nous validerons les informations et nous les mettrons en ligne.
Modifier cette fiche
Mettre en avant ce trail